PVC Winds
Latin America
Mexico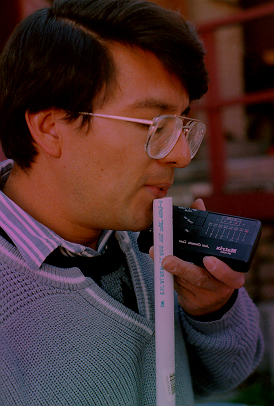 tuning
[Instrumentos de PVC en la música Andina de la Ciudad de Mexico: una entrevista con Oscar Hernández ]

[Musical Instruments made of PVC and their use in the Andean folkmusic of Mexico City: an interview with Oscar Hernández]
Peru
Brazil
Salvador da Bahia
Humberto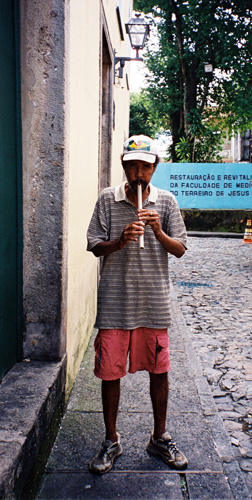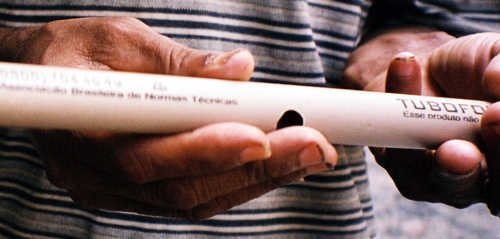 Pífano

Contact for Humerto:
Rua Antonio Mariano
Gravata 51 Engenho Vehlo de Brotas
Salvador da Bahia 40000
tel. 394-3430

(10/03)

Andarilho: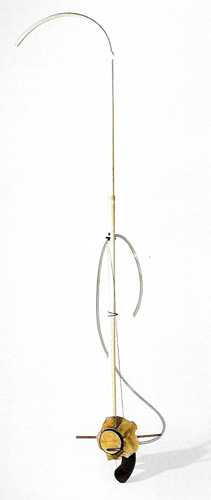 Bi-flauta: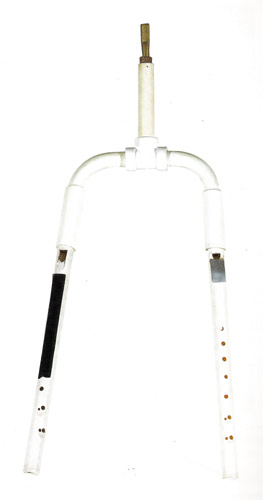 Bores: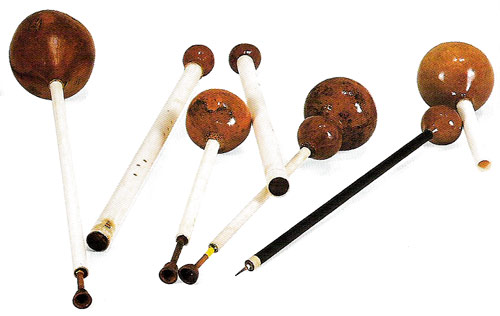 book:
Smetak, Walter. Simbologia dos instrumentos. Salvador: Omar G. 2001
Robert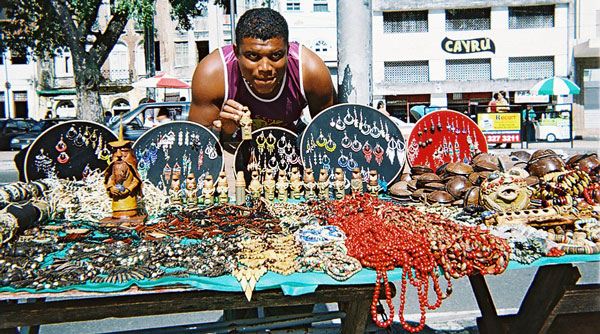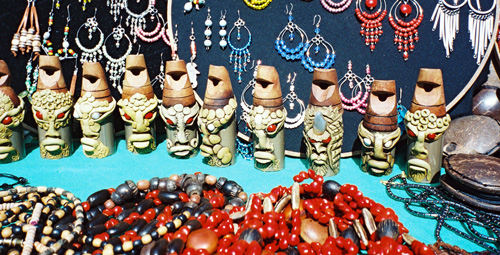 Robert "O Gordo" works at the open market at the Cayrú plaza in front of the Mercado Modelo. He buys already finished wooden whistles and adds resonators made from PVC tubes (about 7cm long, 3cm diameter), and a wooden plug. He sells them plain, or with faces sculpted in durepox (fimo) and using seeds, shells, and ornate pebbles as eyes or third eyes.
tel. 326-406
(10/03)

Olinda, Pernambuco
Joás
pífanos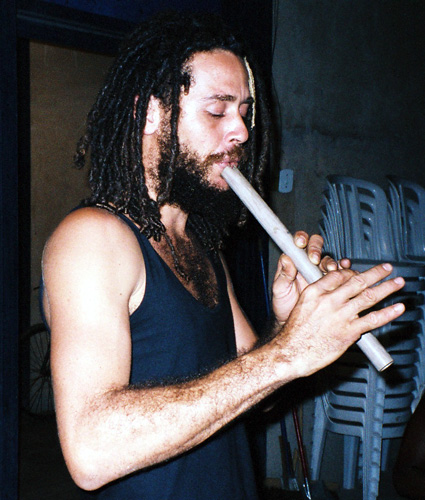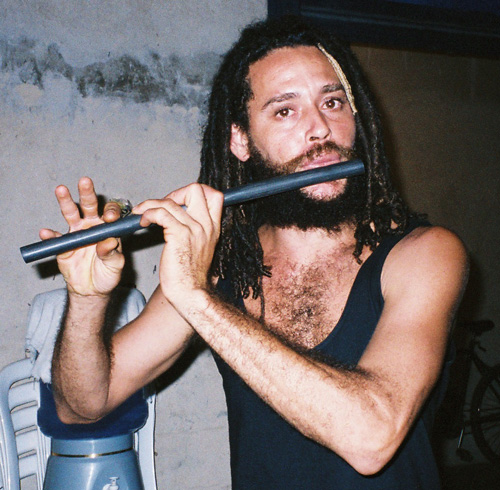 telephone: 3493-3587 & 9107-7933
address: Casa da Criança, Bom Sucesso, Olinda
(10/03)
Caruaru, Pernambuco
Edmilson do Pífano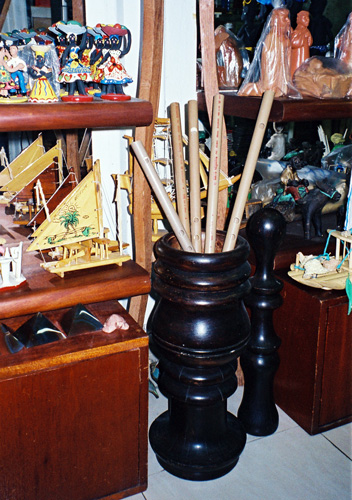 Discography:
Edmilson do Pífano: Soprando no Canudinho
Banda do Pífano Cultural de Caruaru
contact 9988-9121
Edmilson do Pífano & Banda Flor do Taquary
contact (81) 9608-7098 & 3721-5100
(9/03)

Pacific Islands
Tahiti, Hawaii (Kauai)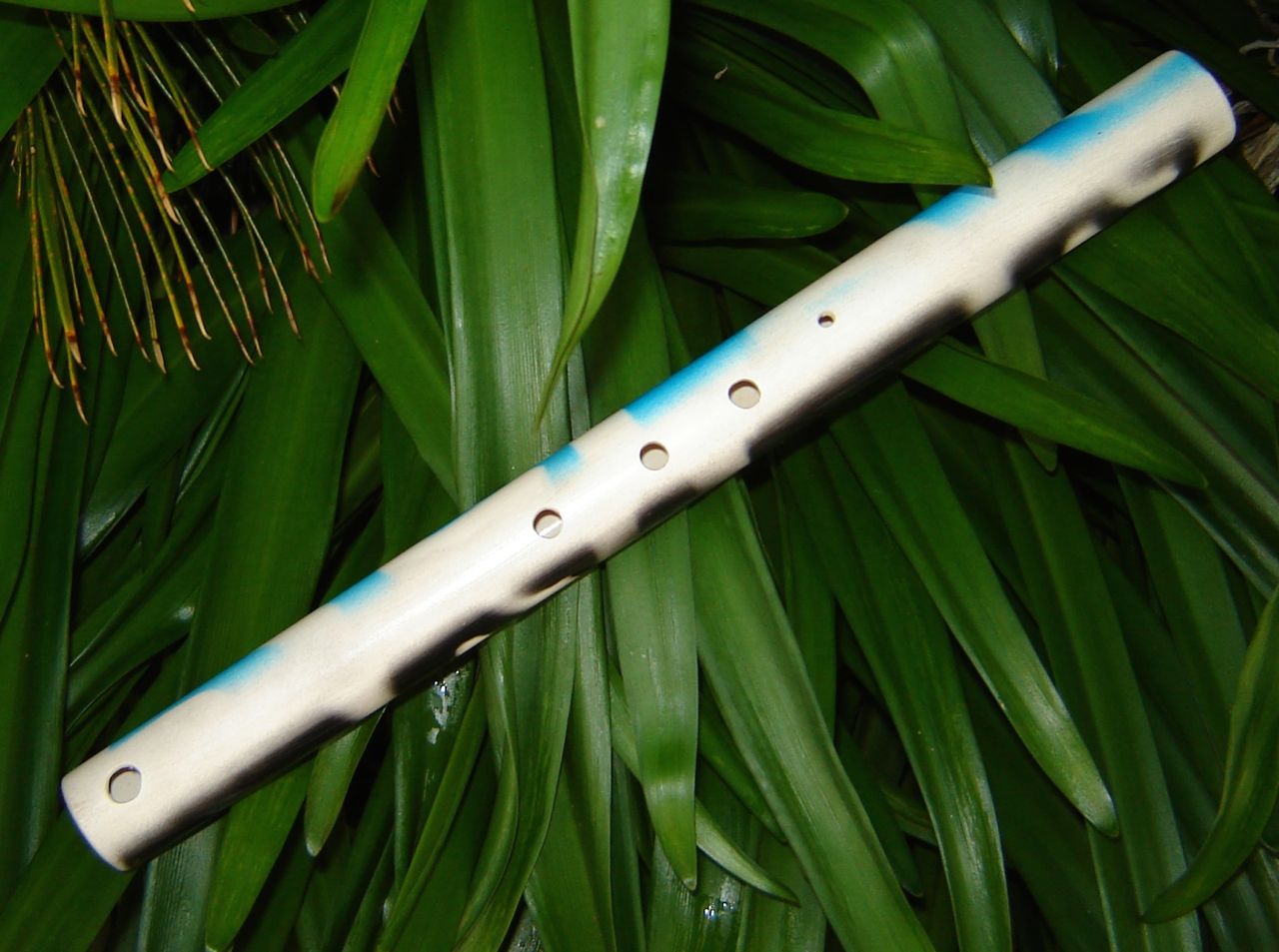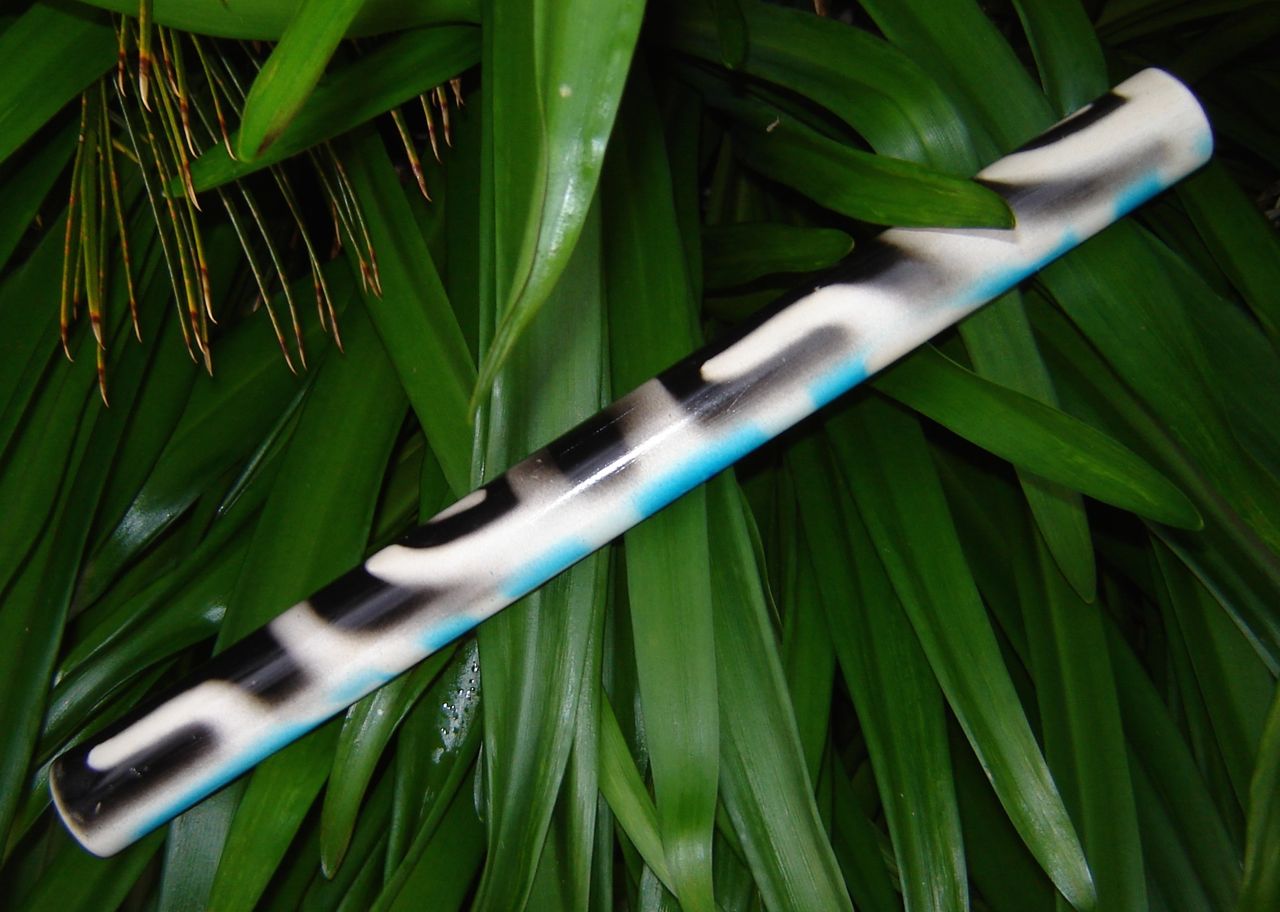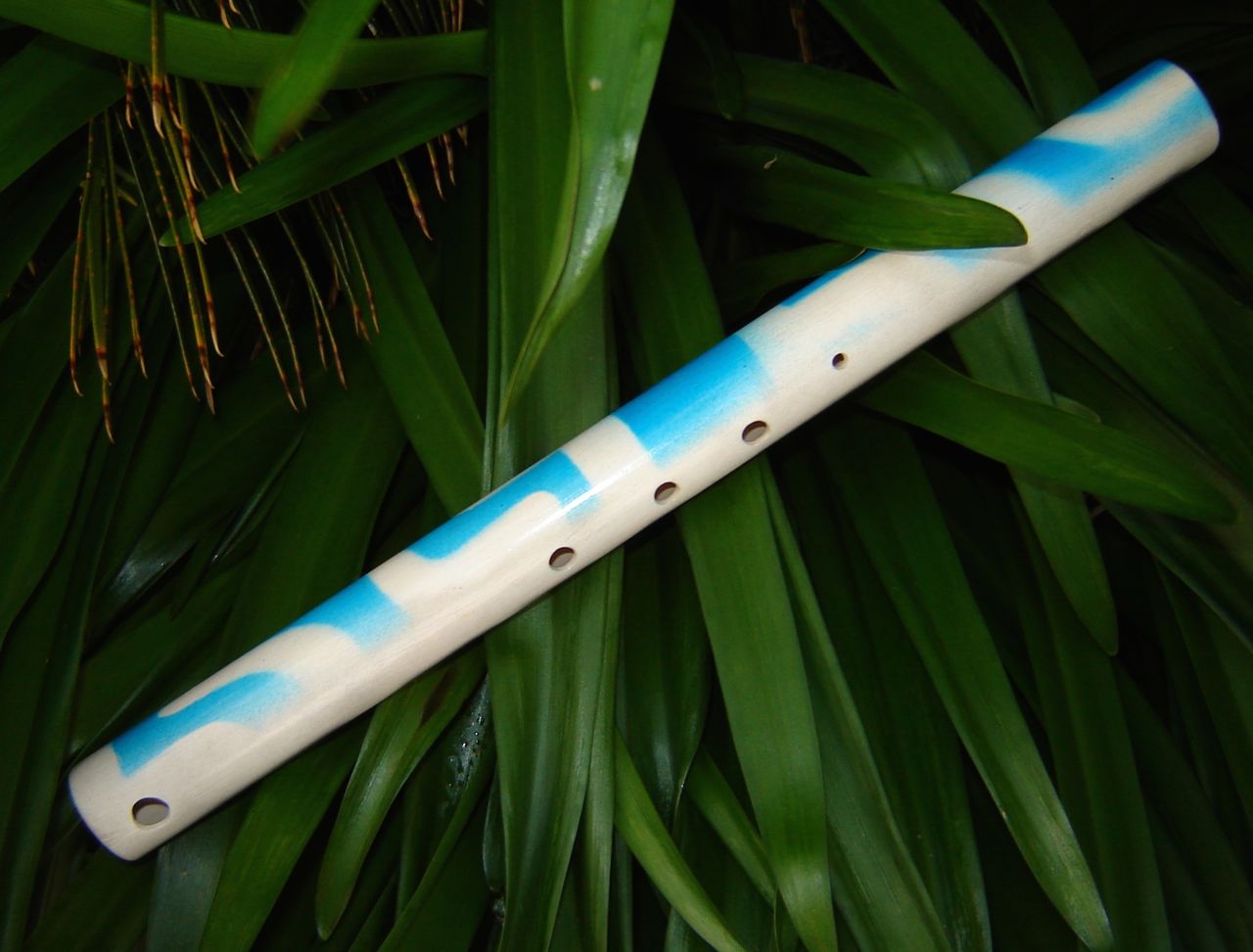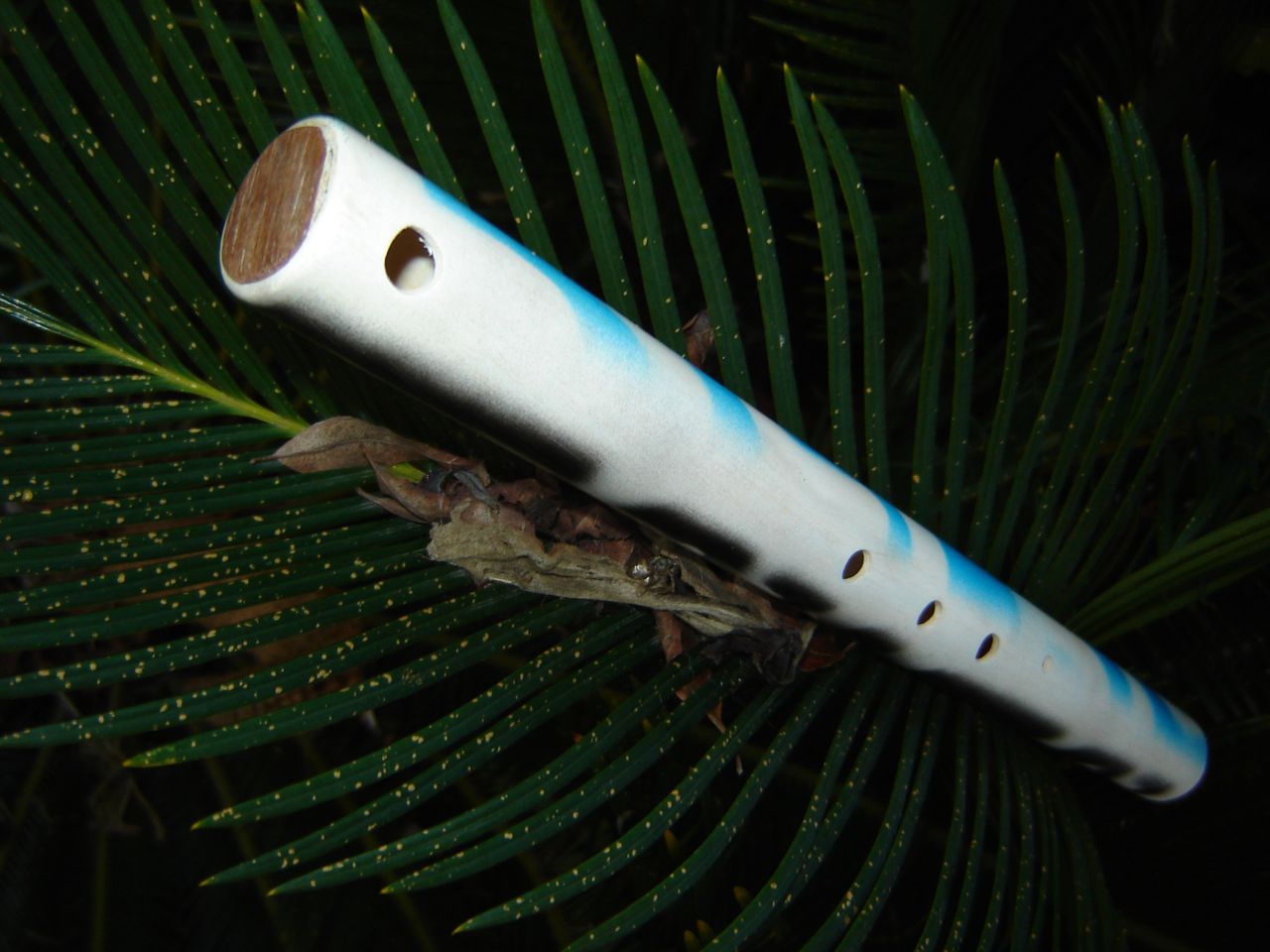 ka 'ohe hano ihu (nose flute) made by Heifara Aiamu
(6/15)
Australia
Rodney Berry

digeridoo: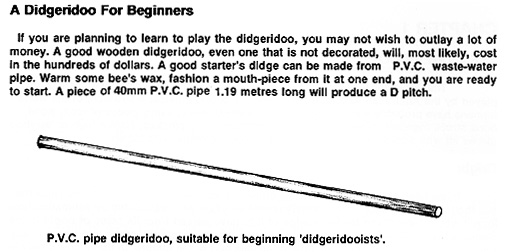 Didgeridoo: A Complete Guide to this Ancient Aboriginal Instrument; A Playing Instruction Manual for the Beginner to the Advanced Player. John P. Bowden, P.O. Box 508 Kallangur, Queensland, 4503 Australia. 1994 (ISBN 0 646 22586)
Europe
France

Lutherie Sauvage: instrument de musique a inventer. Max Vandervorst. éditions alternatives-sedag: 5, rue de Pontoise 75005 Paris, 1997 Contact spectacles: Curieux Tymnpan asbl-rue Stuckens, 84-B-1140 Bruxelles Tél.: 02 216 46 08- Fax: 02 245 60 57
Ireland
North America
Kings Mills, Ohio
Clarinet mouthpieces of PVC
Mackinac Straights, Michigan

Highland pipes made from PVC piping
San Diego, California
bullroarer, Arnie Schoenberg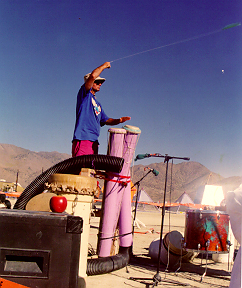 San Francisco, California
double bugle, Mark Growden, www.wigglebiscuit.com



Sommerset, Pennsylvania
Tacoma, Washington
The Protestaphone, Bruce Triggs
Bruce Triggs got his design from an instrument maker he met at a protest of the Democratic National Convention in Los Angeles. A plastic film canister with two extra holes joins a PVC pipe with finger holes to a plastic straw, and a piece of rubber (perhaps from a condom) is stretched over the original opening of the plastic film canister and held taunt with a rubber band. He reminds us that PVC is one of the most toxic materials commonly used today, for more information:
PVC Fact Sheet
PVC: The Most Toxic Plastic
PVC Industry
PVC Alternatives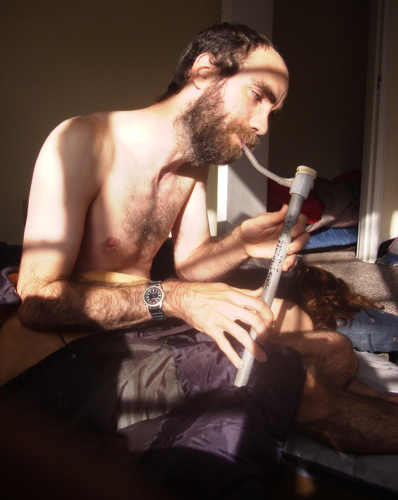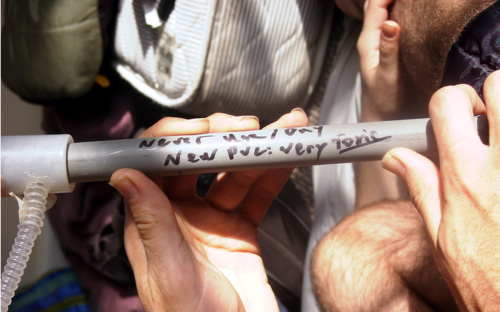 " Never Use/Buy
New PVC: Very Toxic"
West Palm Beach, Florida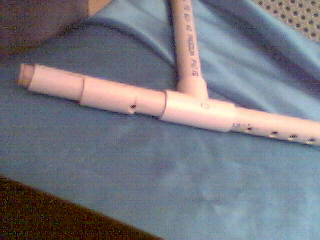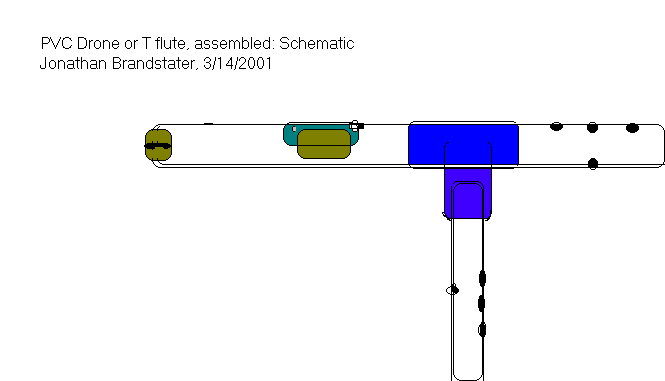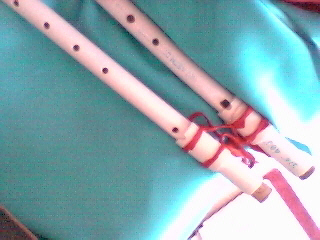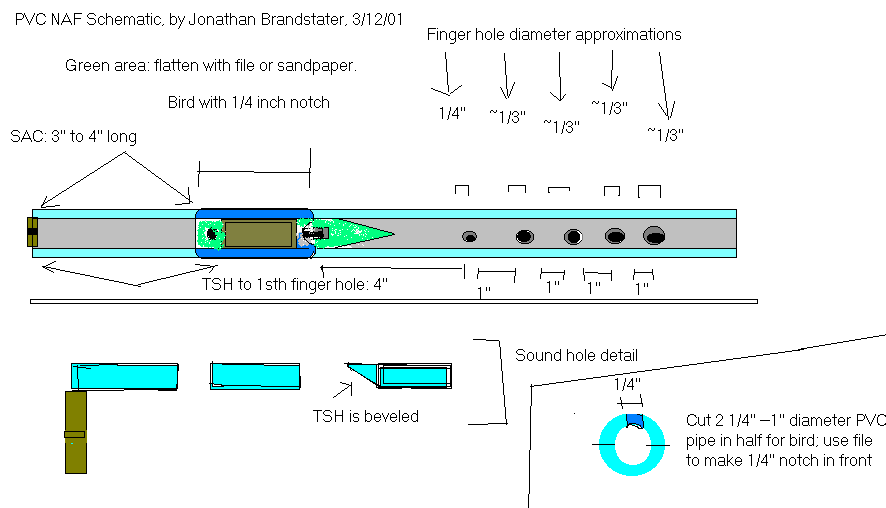 http://www.geocities.com/jonjb.geo/buildyourown.html
http://www.angelfire.com/fl/jonsdir/Musicpage.html
http://members.tripod.com/jonjb/
http://clubs.yahoo.com/clubs/Jonjbshandcrafteddidges
http://briefcase.yahoo.com/jonjb2002
http://members.tripod.com/jonjb/
http://www.geocities.com/jonjb2002/index.html
General Flute Resources
http://www.geocities.com/CapeCanaveral/3532/flutebld.htm
General Didjeridu Resources
Didjeridu making
Other Resources
Experimental Musical Instruments
---